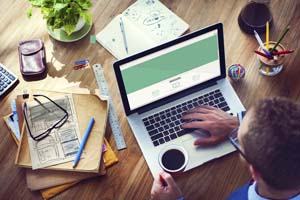 For well over 20 years, we have been providing franchisees with high-quality accounting services. We have watched single store franchisees create multi-store operations in the State of Rhode Island. In fact most of our clients are multiple storeowners. This expansion can only be achieved by providing information that is both relevant and reliable. We currently provide franchisees with information to help them achieve their individual goals.
What differentiates Bailey & Company, Inc. from all the other accounting firms?
We charge a flat fee for our services. This enables a franchisee to seek information on a wide range of issues (ranging from tax consulting to purchase vs. leasing equipment) without fear of facing an enormous accounting bill at the end of the month.
Services Include:
Weekly payroll computation & check writing

Monthly payroll tax preparation and filing for Federal and both States

Complete set of monthly financial statements including cash flow statement

Unlimited advisory services (financial consulting)

Sales & Use tax computation and preparation

Weekly check writing

Monthly cash reconciliation